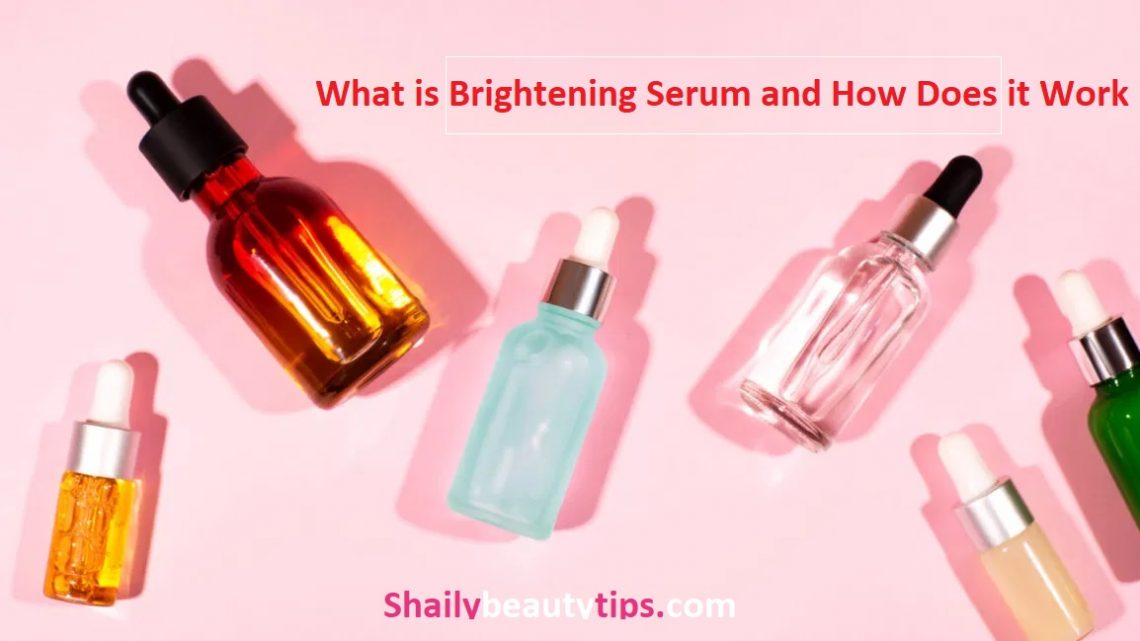 What is Brightening Serum and How Does it Work
The question might have crossed your mind what is actually meant by a brightening serum? How does it work? Is it used for improving skin color? These are the commonly asked questions and today we will answer them for you. Brightening Serums are often confused for skin whitening products just because of the wording of their name, today we will break down the basic functions of brightening serum and tell you what you can expect from them.
What Are Brightening Serums?
Brightening serums are just types of serums that are used for brightening your skin tone in general. Good products such as brightening serum by MKCosmetics hit the dark spots in your skin and brighten them up. High-quality serums are often used to treat diseases such as vitiligo and hyperpigmentation.
Take Suki's skincare even tone brightening cosmetics, for example, it uses high-quality ingredients such as white hazel extract which brightens up the dark spot, reduces the uneven skin tone, and gives your skin a natural glow. Furthermore, this serum delivers a powerful dose of antioxidants to reverse environmental damage from toxins in the air and gives your skin an even and fresh look.
Advantages Of Using Brightening Serum
As discussed above whitening serum in Pakistan can be used to treat skin diseases and for giving your skin a natural glow. In addition to that brightening serum stops the ageing of your skin; it replaces the old dead skin cells with new ones and thus gives you a younger look.
A number of brightening serums employ hydrating and moisturizing agents that help hydrate your skin and give you a fresh look. A lot of high-quality such as use collagen or retinol, which increases your skin's elasticity. This helps maintain your skin and keeps it healthy. If your skin is blotchy or if you have dark spots brightening serum is the perfect fit for you.
Ingredients To Target
Like every product, there are a lot of good and bad brightening serums on market, so if you want the best product for your skin, you should identify them by their ingredients. While buying brightening serums you should look for serums that contain all-natural ingredients. These are better for your skin and give long terms benefits.
Products such as Brightening Face Serum by MK Cosmetics only have natural ingredients like flower oils, licorice root extract, and other plant-based powerhouses for ultimate nourishment. Using these ingredients will guarantee you healthy skin in the long run.
Ingredients To Avoid
Sometimes in order to save money, some brightening serums use bleaching agents such as hydroquinone, which have a lot of harmful effects, especially for people with a darker skin tone. Some Ingredients can also use parabens which although help preserve the natural ingredients, can also have harmful effects on the skin.
Brightening serums can help you make your skin glow and keep it healthy. It will hit specific dark spots and make your skin tone even. Now that you know the ins and outs of brightening serum why don't you hop on MKCosmetics and get your next whitening serum?