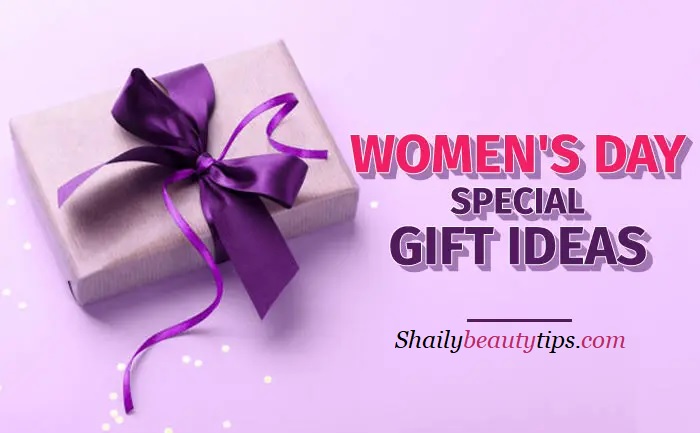 Unique Women's Day Gift Ideas For Your Cool Mom
March 8, International Women's Day, is one of the days to be cherished. It is the duty of everyone at home and in the outside world to respect them and give them the needed importance without any partiality. Women always play their role perfectly in every aspect of life. Whatever they are, a mom, a sister, or a daughter, they have importance, and it is essential to respect and give them the needed attention. If you are the head of the family, he will for sure know the value and importance of the mother in the home. He will love his daughter and shower so much happiness around her even though there is a boy in the family.
Since you are going to get married one day, it is a must to give you all freedom and happiness here. If you are an elder or younger brother in the family, for sure, your sisters could have irritated and blackmailed you for silly reasons. But she is also the same person who loves you deep inside the heart and saves you from all bad things. Gender equality should be taught and learned from the younger generation people. The pay in the cinema industry should be based on their work and hard work, not gender. Women should be encouraged and backed up for their courage and bravery.
Inspiring Women In Our Country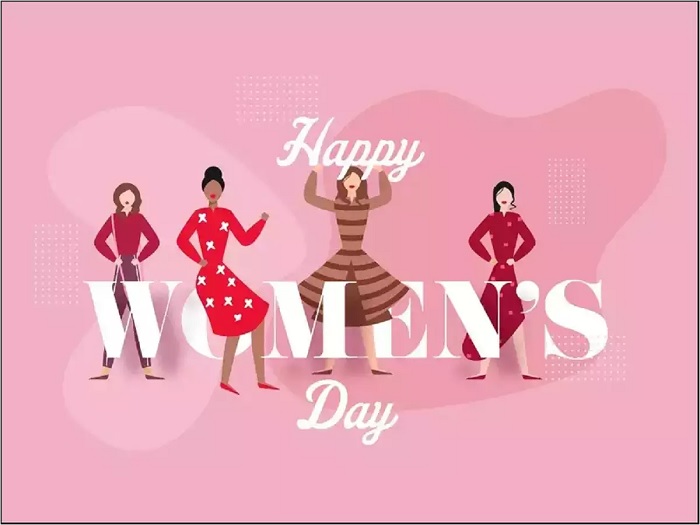 There are some young and inspiring women in our world. Some of them are Ms. Jayalalitha ( the iron chief minister, who survived and won among the men in this world ); Hima Das ( IAAF World Under-20 Athletics Championship ); Mary Kom ( Indian Olympic boxer ), and many more. Some women aspire to and inspire the women around in the society who are suffering and willing to achieve something in life. Women earn in politics, cinema, sports, entrepreneurs, and many more. As much as the women's society wins and increases, the development of our country also overgrows. As citizens, we must inspire the younger generation of lady kids who are suffering and boost them to give strength and mental health.
It is important to value, give respect, and cherish the women in our home. Whatever they may be, a mom, a wife, a sister, a daughter, a daughter-in-law, a grandmother, etc. Make sure to love and care for them in every aspect of life. Without them, it is hard in some phases of life. Even though there are many sexual assaults happening today, the younger generation should get the needed motivation from the aspiring women of India.
A home-making job is not something easy and not considered worthy of. It is one of the hardworking jobs where the moms in our home don't get rest even on Sundays. Yet, all the moms in our home are inspiring in one way or another. If your mom is one of the best homemakers, you have to take time and make her feel special. Sit with her until she finishes off her food. Ask whether she had her breakfast, lunch, or dinner. Instead of calling the mom to ask for something, make her call you when she needs something for herself, and this could be a gift for mom because moms don't demand anything from us.

Gifts for Women
1. Gift Ideas For Mom – For Strict Moms
It is always natural for daughters to find it hard to handle their moms as they always want us to be perfect and respect everyone. But, as we all know, this is a form of love, and they express to create a good daughter for the home and an ideal human for society. Some gifts would be a strict mom caricature image or a beautiful letter to add a smile to that strict mom's face.
2. For Cool Moms
When your mom is fantastic as a cucumber, she deserves all love and happiness on this special day. So make this women's day special with some more fantastic or lovely gifts that will make her calm face, more relaxed, and happy. Some gift ideas could be a cinematic lightbox for her work-from-home setup or to add lights to her beautiful kitchen space.
3. For Stylish Moms
Stylish moms are more incredible, and there is a wide range of gift options for her to surprise on this women's day. Nail paint highlighters are the perfect option to go with, and she would love them for sure. Also, you can add some unique mugs or bottles to her space to make the area more pleasant.
If you are looking for some unique gift collections for women's day surprises, then tiny mini mo will be a perfect place to go with. They have a beautiful and unique collection of gifts that make the area. On this women's day, gifts for mom would surely make her happy so that they come to know that their lovable children love them. There are also some women's day gift hampers that could make your mom or your loved woman jump out of joy.